What We Do
The Randolph Kiwanis sponsors two major fundraisers each year, the Morristown CraftMarket
And the Randolph Freedom Festival, which is sponsored in partnership with Randolph Township.
Morristown CraftMarket
Now in its 44th year, the Morristown CraftMarket is one of the top juried, longest-running and most successful fine art and fine craft shows in the nation. Each year about 150 gifted artists come from throughout the country to exhibit in this nationally acclaimed show. Showcased is an exhibition and sale of extraordinary, one-of-a-kind and limited edition fine arts and crafts in all contemporary media.
This beautifully juried, indoor show is held on the spacious ground level floor of the National Guard Armory in Morristown, NJ.
The show is produced and run by the not-for-profit Kiwanis Club of Randolph Township, NJ. Literally thousands of volunteer hours are put into the planning and management of the CraftMarket. All net proceeds from the show benefit local charities.
Randolph Freedom Festival
This three-day Freedom Festival showcases music, amusements and more. While you kick back and enjoy the music, enjoy your favorite festival food like funnel cake, fried Oreos, sausage and peppers, and hot dogs. Bring your family and friends to the County College of Morris, and enjoy the carnival rides, games, vendors, food, and family entertainment!
College Scholarships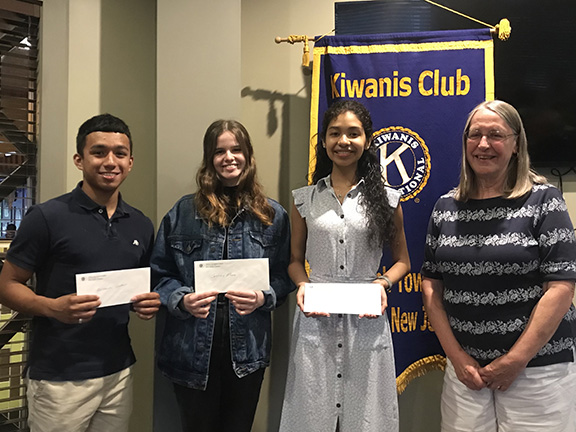 Funds raised by our club go towards the scholarship we offer each year to Randolph High School Students and Dover High School Students. In 2022, the club awarded $12,000 in scholarships to 5 graduating seniors
Kiwanis Key Club Sponsor
Our Kiwanis club Supports both the Randolph High School and Dover High School Key Clubs. Since the beginning in 1925, Key Club International has supported the transformation of high school students as they graduate and become the world's next class of leaders.